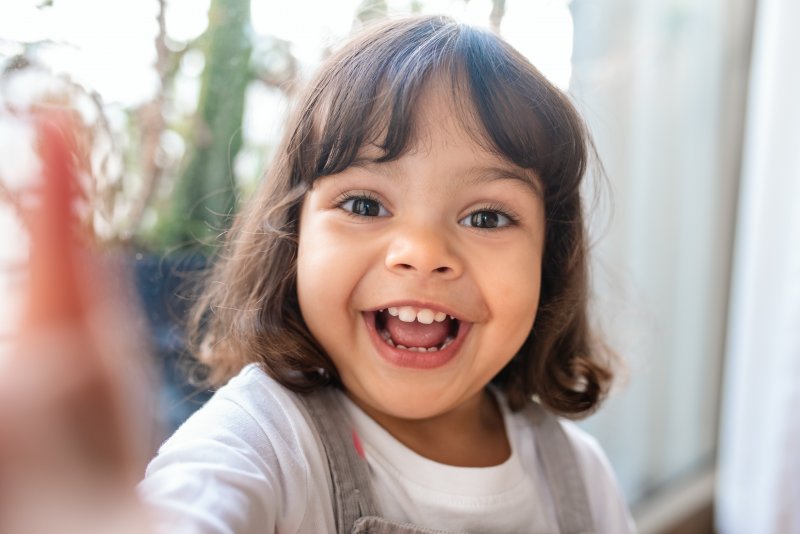 It's spring cleaning time again, which for many people means organizing their closets, cleaning out their junk drawers, or sweeping out the corners that often get overlooked. But spring can also be a good time to take a second look at your child's oral hygiene products and see if there's anything that needs to be addressed. Do you want your child to have a bright, newly refreshed smile? Here's a few things you can do to help them.
1. Get Them a New Toothbrush
The American Dental Association recommends that toothbrushes be changed out every three or four months – sooner if the bristles have started to become frayed. When selecting a new toothbrush for your child, make sure you're getting them one with soft bristles; overly hard bristles can damage their teeth and gums. If your child is old enough, you may consider getting them an electric toothbrush that offers a more thorough cleaning than a manual toothbrush.
2. Clean Their Toothbrush Holder
Everybody remembers to clean their toothbrush once their done with it, but what about the toothbrush holder? The same germs and bacteria that tend to build up on other surfaces in your bathroom can also appear in the container that holds your child's toothbrush. Keep your little one's smile safe by giving their container a thorough cleaning before putting a new toothbrush in it. There are many ways to do this, such as washing it in soapy water or running it through the dishwasher. You should get in the habit of cleaning your child's toothbrush holder for them once or twice a week.
3. Check the Expiration Dates for Their Toothpaste
Just like you would throw out expired food from the refrigerator, you should also throw out any expired oral hygiene products. Using expired toothpaste isn't harmful, but it doesn't do your child's smile any good because the ingredients are no longer effective at killing bacteria. You also definitely want to throw out any mouthwash that has passed its expiration date, as that can potentially be unsafe for your little one.
4. Schedule a Professional Dental Cleaning
If it's been more than six months since your child's last dental appointment, one of the best things you can do is schedule a teeth cleaning for them. The dentist will gently remove any plaque and tartar that have built up over time, and they can give your little one advice about improving their daily cleaning habits.
With these tips, you can help your child kick off the spring season with a beautiful, healthy grin. You can call their dentist if you want to know about any additional steps you can take to ensure that their smile is well-cared for at home.
About Barefield Pediatric Dentistry
At Barefield Pediatric Dentistry, our team of accomplished professionals have been serving families in the DFW area for decades now. They mix their clinical expertise with a warm and compassionate approach that makes children and parents alike feel comfortable. To schedule a spring appointment for your child, please visit our website or call (972) 645-4380.