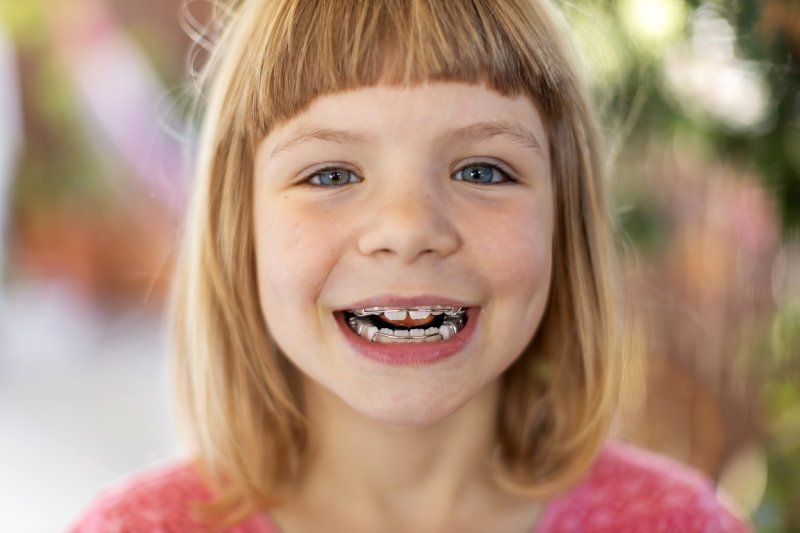 There is a common misconception that braces are only used to help teenagers straighten their teeth. In many cases, young children can benefit from Phase 1 Orthodontics, which is an early form of treatment designed to fix one complex issue in an effort to reduce the potential for more extensive services later on. As a parent, however, you may wonder if your child is eligible for this type of care. A pediatric dentist is here to share what signs often indicate a child's candidacy for early braces treatment.
What is Phase 1 Orthodontics?
Phase 1 Orthodontics is designed to address a major problem your child is suffering from that may be negatively impacting their ability to speak, eat, or smile. Oftentimes, it is due to incorrect jaw positioning, non-nutritive habits that lead to improper development of the teeth, jawbone, and face, or a problematic dental arch.
This introduction to early orthodontics not only works to improve these conditions, as well as many others but also make it possible for your child to potentially avoid future orthodontics as they get older. Although this may not be possible for all children who receive Phase 1 Orthodontics, they may undergo faster braces treatment later on.
What Makes a Child Eligible for Treatment?
By the time your child reaches the age of seven, it is recommended they visit an orthodontist or dentist who is skilled and trained in orthodontics to undergo an evaluation. While you may be able to look at your child and notice problems already developing, it is during this visit that a professional can readily identify whether your little one should start treatment.
Misaligned bites, missing teeth, gaps between teeth, and incorrect tooth eruption are all clear indicators that Phase 1 Orthodontics will be a viable and beneficial treatment.
Your decision to start the process while they are young will lead to many great benefits, some of which include:
Identifying and addressing a problem before it causes significant facial and developmental issues to your child's face and oral health
Potentially preventing them from needing braces once they reach adolescence – a process that can require two to three years of wear
Possibly saving you lots of money in the long run
Don't be alarmed if your child is recommended for Phase 1 Orthodontics. Instead, look at it as an opportunity to put their smile on the right track so it remains healthier for the future.
About the Author
Dr. Donna Barefield leads a team of expert dental professionals at her practice in Duncanville. Providing comprehensive services to children and teenagers, she is trained and equipped to provide complex care should it be necessary. If your child needs Phase 1 Orthodontics, she and her team can work with you to establish a plan that will address the overarching problem and ensure your child's face, jaw, and smile develop correctly for the future. Contact us via the website or by calling (972) 298-7560 to learn more.